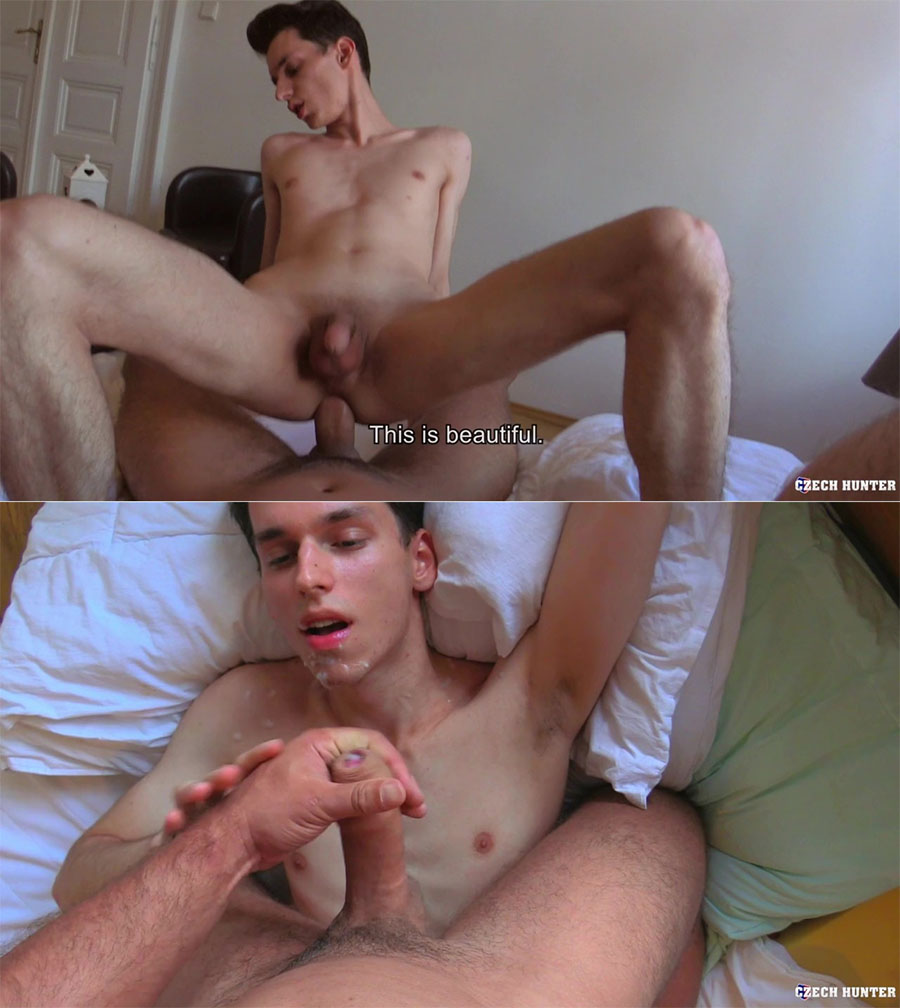 Production year: 2020
Country: Czech Republic
Studio: CzechHunter
Genre: Interview, Blow Job, Anal Sex, Bareback, Big Dick, Twink, Amateur, POV, Masturbation, Cumshots
Duration: 00:25:27
Description: I rented a new place in Prague and wanted to bring someone cute there as soon as possible. A water park at a nearby lake sounded like a great hunting ground. It was a sunny day so the place was full of people, but it took me a while to find someone who was alone.
A dude enjoying a waterslide caught my attention. I couldn't believe he was there all by himself, such a cutie… We started chatting and I invited him for a drink. It was difficult to stay calm; his lean body was so wet, and his bulging undies were so sexy… I didn't wait for too long and made him an offer. He hesitated for a moment but eventually I got what I wanted. This dude was greedy and definitely willing to experiment. My cock scared him a lot, but I was gentle and caring. You have to be careful with delicate young men like this.