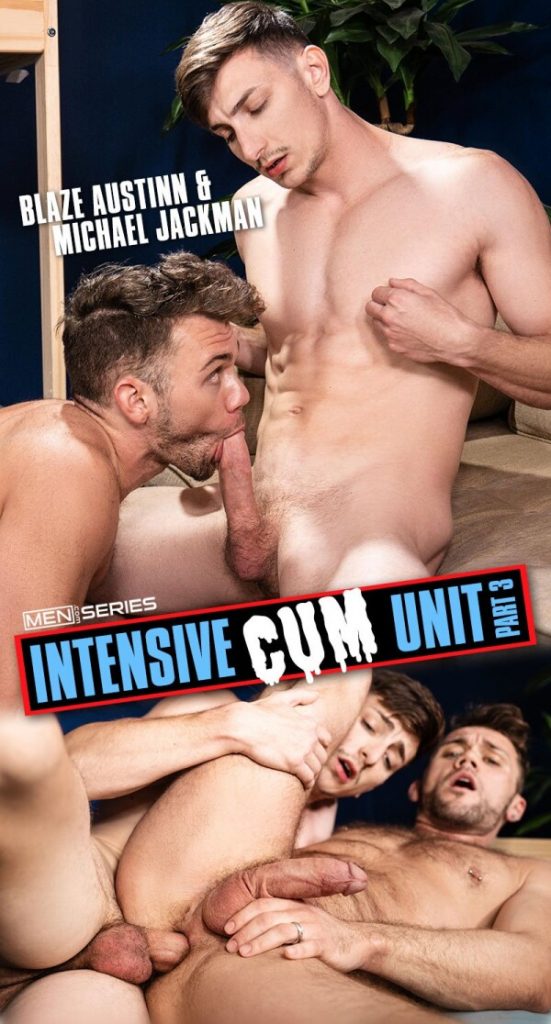 Production year: 2020
Country: USA
Studio: DrillMyHole, MEN
Genre: Oral/Anal Sex, Rimming, Big Cocks, Bareback, Hairy, Muscle, Masturbation, Cumshots
Duration: 00:23:23
Description: It's been a hard day at the hospital for nurses Michael Jackman and Blaze Austin, and it's only with each other's support that they've made it through. The nurses share a tender moment in the on-call room as they thank each other for being there, then start passionately kissing as things start getting McSteamy!
Michael bars the door as he bends Blaze over and pulls down his scrubs to pound him in doggystyle… until a tired doctor tries to come in and catch some winks. Blaze quickly gets into the bottom bunk and Michael hides under the blanket so he can suck Blaze's dick as the doctor is none the wiser. Once the other man is ensconced in the top bunk, Michael fucks the bottom spoon, and the guys even risk some doggystyle before Blaze rides Michael's cock and takes a big facial!