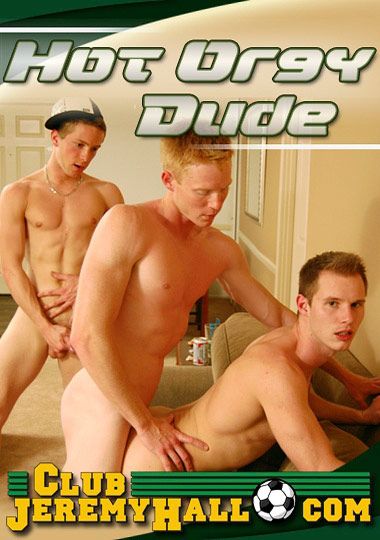 Year: 2010
Country: Canada
Directed by: Jeremy Hall
Studio: Clubjeremyhall
Genre: Cum Shots, Safe Sex, Rimming, Threesome, Twinks, Hunks, Duet, Anal / Oral Sex
Length: 2:12:41
Starring: Anthony, Austin
Two sexy young guys, Anthony and Austin are already half naked making out on the bed in a dim lit hotel room. The room is a mess and a cute boy sits on a chair in the corner of the room holding a video camera. He jerks his dick while getting off on filming the guys on the bed. Anthony wears a leather jockstrap while Austin is totally naked from the get go. The two go back and forth between sucking and making out. They quickly work their way into a 69 of dick sucking and ass eating. Both guys are very flexible and the maneuvering is incredible. After a lengthy oral session including several different positions Anthony takes the lead and begins by grinding his dick against Austin bear hole. The fucking starts in the missionary position. Anthony's cock is thick and rock hard he pounds Austin's ass like a pro. After several minutes of missionary Anthony leans back and Austin rides his dick. We sees Anthony's fat dick go in and out of Austin tight hole. The two go back to missionary fucking and now Anthony really starts fucking him hard. After several minutes they end up in doggy style. Austin's face is buried in the pillow as he moans in pleasure. Anthony soon pulls out. Austin is the first to cum. He drops his load over his stomach. Anthony shoots out a huge load immediately after. Austin's stomach is covered in cum.