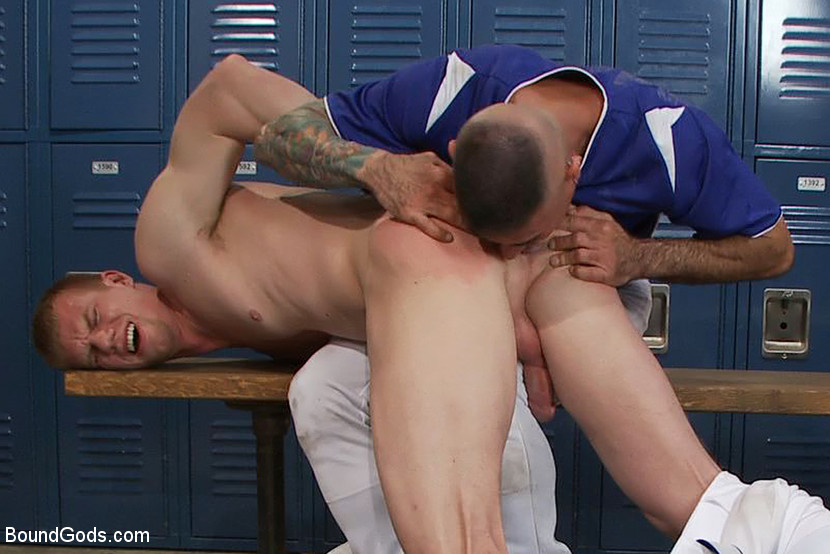 Genre: Bondage, Fetish, Anal, Oral, BDSM, Extreme
Performers: Nick Moretti and Blake Daniels
Coach Nick Moretti keeps Blake Daniels after practice to get him into better shape. Blake is made to run the bleachers and do push-ups. After a long workout, Blake takes a well deserved hot shower. Coach Nick catches him with an erection and Nick can not help himself. He gropes the boy and gives him a good old fashioned OTK ass spanking. He cock-teases the boy until he practically goes insane. After some rough corporal, Nick fucks him with a baseball bat and then he fucks him even harder with his cock. Blake doesn't care about the abuse. He's just happy that he finally gets to cum.