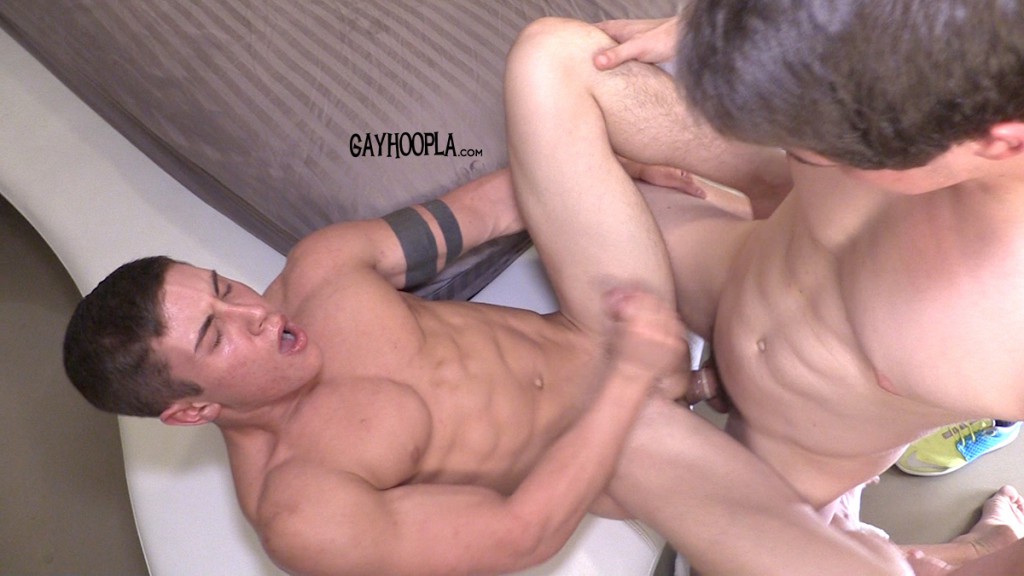 Production year: 2014
Country: USA
Genre: Anal Sex, Blowjob, Bodybuilder, Cumshots, Kissing, Masturbation, Muscles, Tattoos, Uncut
Duration: 00:17:25
Description: It's finally come. Sebastian Hook gets that beautifully, perfect, shaped ass drilled for the first time by Zane Penn.
After stressed out from not being able to sleep and studying, Zane suggests massage to put Sebastian at ease. Zane noticeably gets hard after being turned on the moment he touched Sebastian. They Kiss. Zane wanted a taste of that thick cock and dived right into it. Slurping away you could see Sebastian's eyes roll back in pleasure. After returning the favor he asked if Zane could "give it to him". This would be the part Sebastian loses his virginity. Zane asked if he was sure, and Sebastian said he could not be more. Zane began to run-through him bending that ass over doggy style. He began to pump Sebastian like it was a competition. It was not until Sebastian got on top that this scene will blow you away. Sebastian riding a cock is a sign of the small things in life, you must take a minute to thoroughly enjoy. He strokes his cock while his eyes roll back, gripping Zane's balls and riding that bull like it was a local country bar. Both of these guys have amazing explosions. Sebastian's happen to be with Zane's uncut cock right inside him.