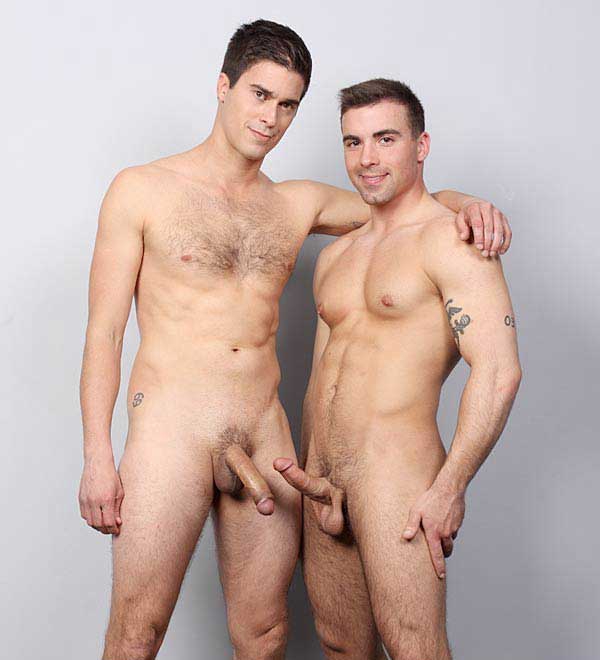 Production year: 2011
Country: USA
Studio: CocksureMen
Genre: Anal, oral, rimming
Length: 00:31:11
Description: When Guy Jones and Mike Martinez arrive home from a night on the town, they're having a huge fight about which one of them was being hit on by some hot stud they'd met. The neighbors want them to keep the noise down so Mike comes up with the perfect way to shut (fill) Guy's mouth.
He whips out his big uncut dick and makes Guy suck on it long and hard. (Not exactly punishment!) Guy gets naked too and then it's Mike's turn to have a mouth full of cock. Next on the appetizer menu is Guy's hairy ass, which Mike dives into with gusto, licking every tasty corner. You'll want to watch closely as he fingers Guy's hole while he grabs the nut sack and sucks on it. Very hot! Guy stays in that yummy position long enough for Mike to start fucking that ass. These guys hit every position possible on that bed and it's a memorable ending to their night when they both spill their loads.