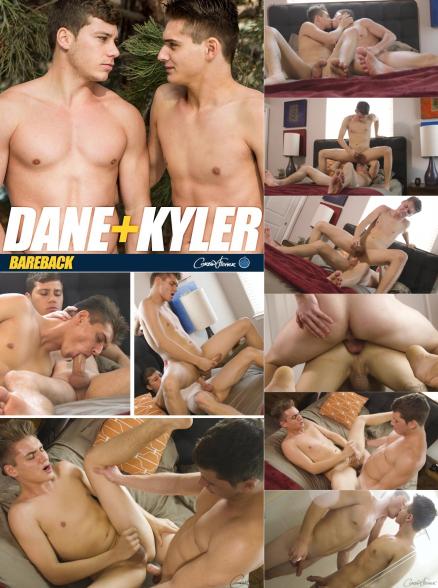 Production year: 2020
Country: USA
Studio: CorbinFisher
Genre: Bareback, Oral Sex, Big Cocks, Blowjob, Anal Sex, Cumshots, Kissing, Masturbation, Rimming
Duration: 00:17:40
Description: Kyler wasted no time showing off his top skills for us, and it's a mighty good thing he's so skilled at it – he certainly has the dick for it, and that cock of his is going to do some wonders on his fellow CF studs' holes.
Kyler also showed off just how enthusiastic and eager he is in the bedroom, and he should be particularly proud of those oral skills! Now it's time to see how Kyler takes to getting fucked, though, with Dane doing the honors and popping Kyler's CF cherry. In a nutshell? Kyler looks hot as hell bottoming, the experience clearly pushed some buttons for him, and he confessed afterwards it felt way, way better than he expected. Granted, Dane certainly must have something to do with how much Kyler enjoyed his first bottoming experience. Dane's a master at what he does, loves getting fucked so much himself that he knows precisely what makes a bottom feel good, and the relentless rimming Dane preps Kyler's hole with would have left any guy desperate to get fucked!