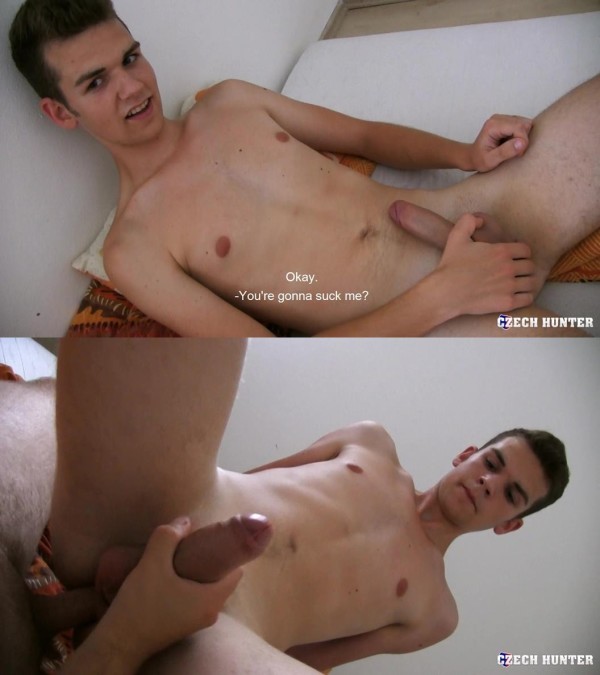 Production year: 2019
Country: Czech Republic
Studio: CzechHunter
Genre: Interview, Blow Job, Anal Sex, Bareback, Big Dick, Amateur, POV, Masturbation, Kissing, Cumshot, Uncut
Duration: 00:30:54
Description: Today I decided to hunt near the city centre. I headed to the river, where I expected to find a lot of young people.
It was a good idea because I bumped into a cute guy even before I got there. The boy was meeting a friend but I managed to steal a few minutes of his time. I didn't care too much about what he had to say, I only wanted to calm him down and bait him into nasties with some cash. The boy lived nearby so we went to his place. It was a nice flat and the boy got a lot less shy there. He broke up with his ex some time ago so his cock was a bit unsatisfied. He got a huge boner pretty much instantaneously. Now I had to show him that sex can be fun even without girls. To be honest, I think he had a great time. I certainly did. I ended up covered in cum so much that I needed a shower.