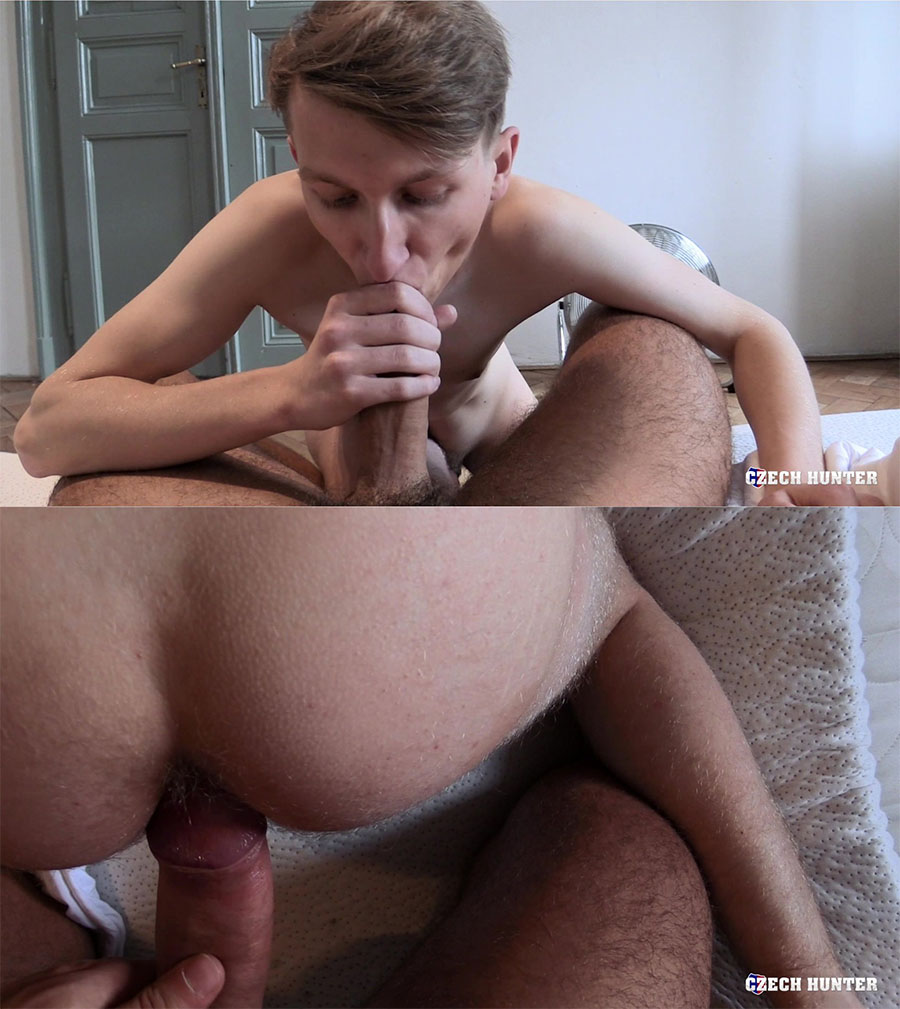 Production year: 2020
Country: Czech Republic
Studio: CzechHunter
Genre: Interview, Blow Job, Anal Sex, Bareback, Big Dick, Amateur, POV, Masturbation, Cumshots, Uncut
Duration: 00:21:06
Description: Another tourist from a small town walking the streets of Prague. Petr came to the capitol for spring holidays. He looked kinda nerdy but in fact he trained to be a car mechanic. Sometimes glasses can be deceptive.
The guy had a crappy part-time job so money was tight. My offers got him interested pretty fast. Maybe it was because of his previous experience. He and his best friend tried to suck each other off a few years back. Now was the right time to put that skill to use again. The guy struggled a lot with the size of my boner but tried hard. It was making me so horny that I was pre-cumming like crazy. I couldn't wait to be the first man in his tight ass. And it was incredibly tight, this dude was definitely a virgin. It hurt him a lot at first but in the end he was enjoying the ride so much.