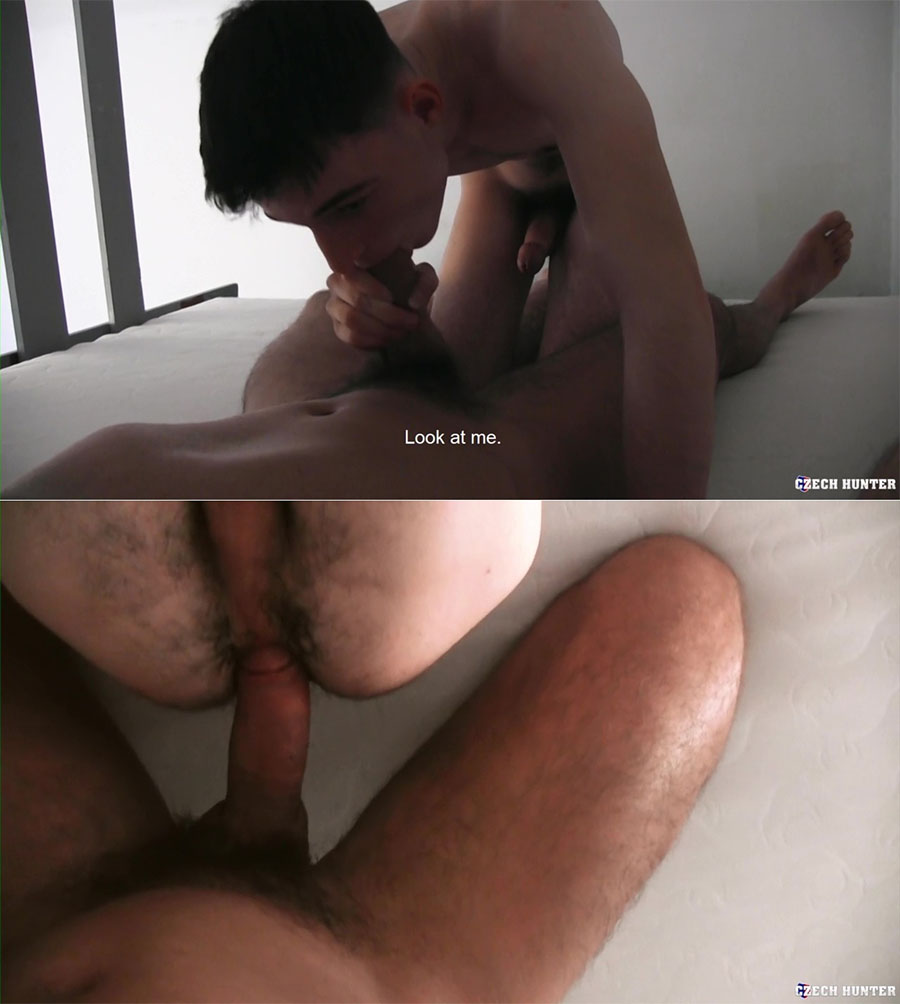 Production year: 2020
Country: Czech Republic
Studio: CzechHunter
Genre: Interview, Blow Job, Anal Sex, Bareback, Big Dick, Amateur, POV, Masturbation, Cumshots, Uncut
Duration: 00:22:16
Description: It was raining today, which made hunting a lot more difficult. There were no people outside! Luckily for me, I bumped into Tomas. He was waiting in cover for the rain to stop.
Tomas was a funny guy, who didn't mind getting a bit naughty. After a little chat, he agreed to take me to his place. Having a roof over my head and a bit of privacy sounded like a good idea. I knew the dude would relax in the safety of his flat. Not that it would save him from getting his mouth stuffed with my horny boner. He didn't like sucking my cock at all. It was obvious he was doing it for money, not for pleasure. The guy had zero experience and it showed. Still, I had fun. Tomas didn't believe that my cock would fit in his tiny ass. Well, I proved him wrong. I stretched him wide open and then unloaded on his cute face.