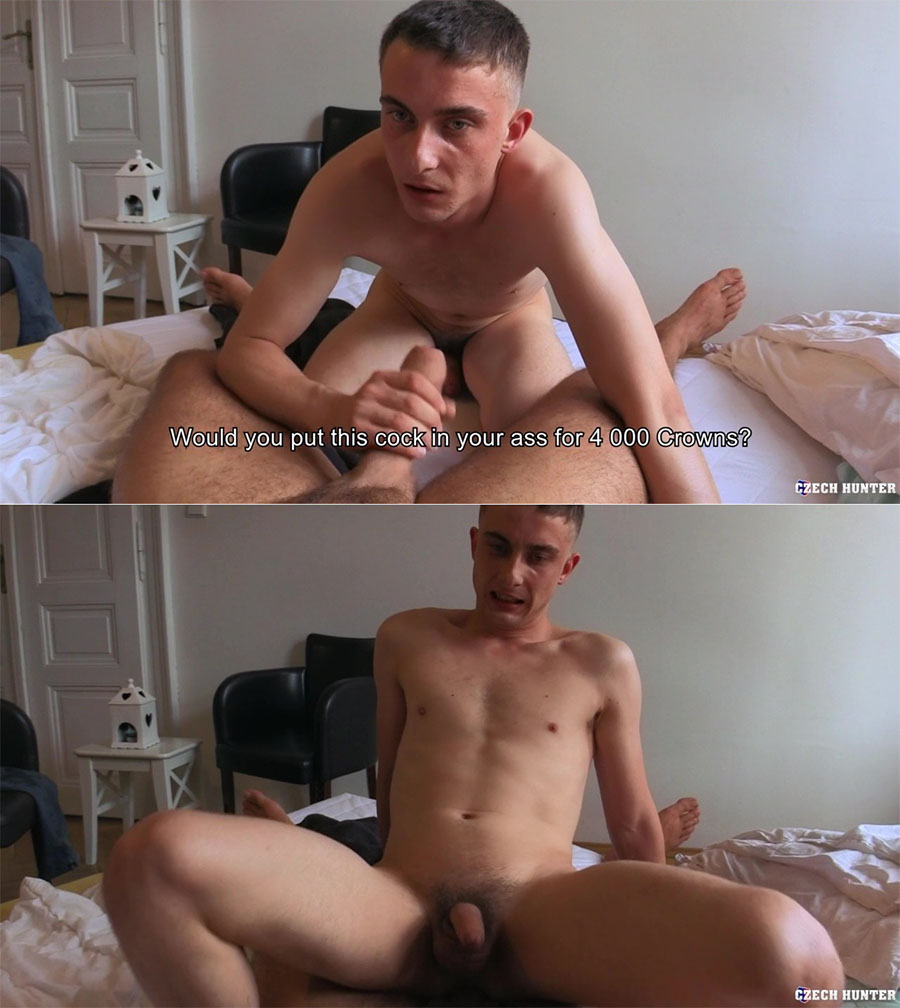 Production year: 2020
Country: Czech Republic
Studio: CzechHunter
Genre: Interview, Blow Job, Anal Sex, Bareback, Big Dick, Amateur, POV, Masturbation, Cumshots
Duration: 00:25:43
Description: oday I wanted to see something interesting while hunting. That's why I visited a town with a beautiful ruined castle that's just outside Prague. Although I wanted to have a look around, I had to put that plan aside because I met a very cute guy right away.
He was waiting at the castle for his friends, who were buying supplies for a little party. For a second I thought about joining them and turning it into something else but then I decided to go with the safer option. I offered the dude a way to make money while waiting for his pals. He was a bit surprised by the proposition but eventually ended up at my apartment, letting his friends wait for him. I gave him a nice ride and sent him away with loads of cash in his pocket. I'm pretty sure he used it to go all out and have a pretty wild evening.