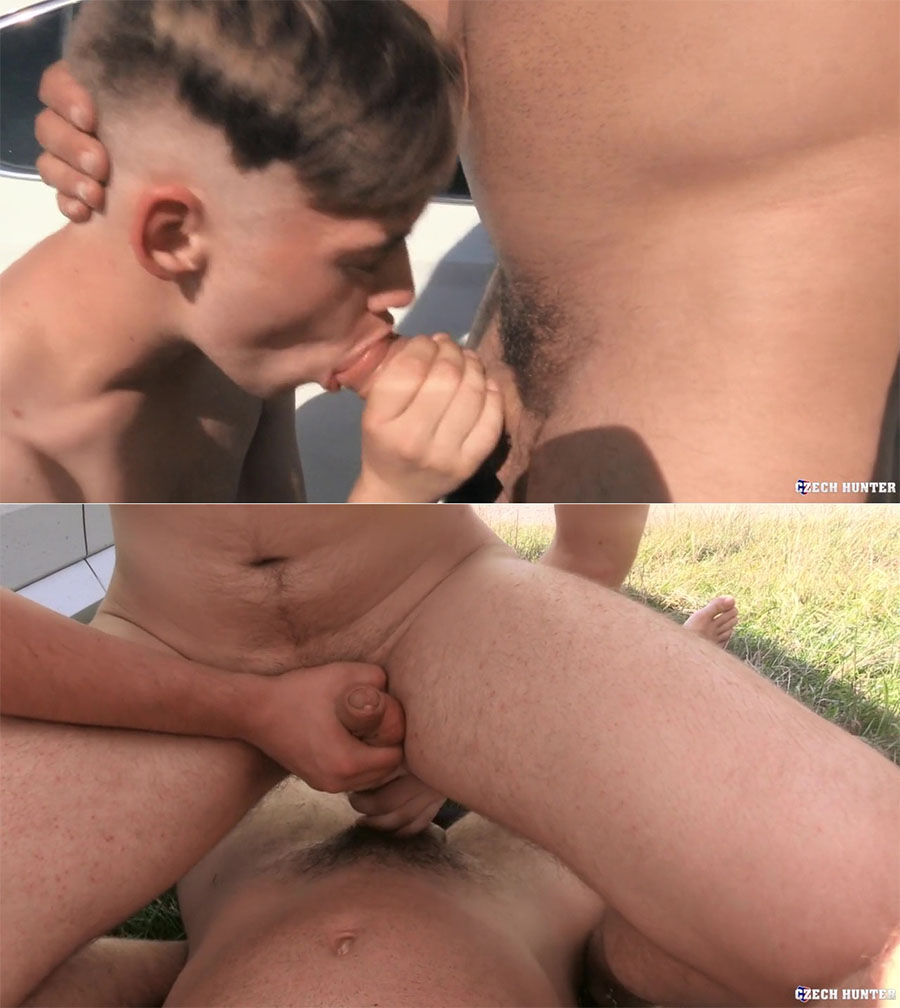 Production year: 2021
Country: Czech Republic
Studio: CzechHunter
Genre: Interview, Blow Job, Anal Sex, Bareback, Muscle, Hairy, Big Dick, Outdoor, Amateur, POV, Masturbation, Cumshots
Duration: 00:19:03
Description: I parked my car near a lovely pond and went for a little look-out. It was a very hot day, so I hoped to find dudes swimming or catching bronze. Too bad the pond was murky green and smelly…
Still, I was lucky to find one guy lying near the water, just chilling out. He was cool with me and my camera, so we talked a bit. The dude was kinda interesting but mainly because his nicely lean body and cute face. He wanted to enjoy summer holidays, so he didn't have any part-time job. That played into my hand nicely as my cash was more than welcomed. We hid right behind my car to have at least some privacy. My new friend took good care of my cock, his hands were soft, and his tongue felt like velvet… I wanted to fuck him so hard, but he was a virgin and stretching his lovely ass was a bit painful.