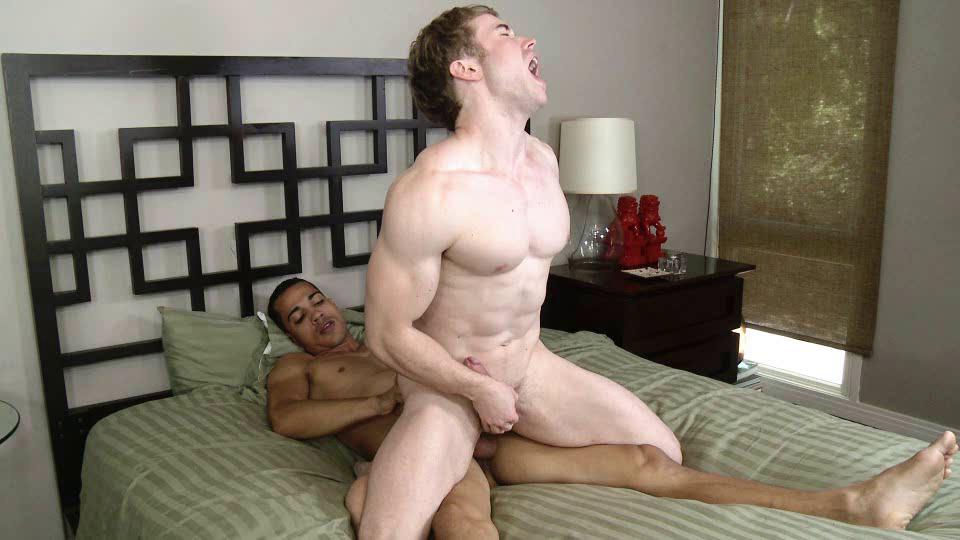 Year: 2012
Country: USA
Studio: Randy Blue
Genre: Studs, Muscules, Duet, Oral, Anal, Cumshots
Description: When Gabriel Cross met Paolo Perez it was like two worlds colliding. First, if you like accents you're going to love his video because each of these horny college jocks has their own sexy way of speaking, and dirty talk always sounds better with an accent.
Second of all, Paolo's light brown skin tone looks so delicious wrapped around Gabriel's creamy white complexion, especially when Gabriel is deep throating his thick uncut cock. Gabriel's been hitting the gym like crazy and is so ripped, he's body is like a well chiseled statue. He chows down on Paolo's sexy ass when taking a break from trying fit all of that monster meat in his mouth, but it's his hole that's really hungry. Paolo plows that ass while Gabriel jerks his own big uncut cock and the two of them are just going wild. After some of the most intense ass fucking Gabriel shoots a huge load of his hot spunk all over his muscled chest and not long after Paolo adds his gushing load to it.