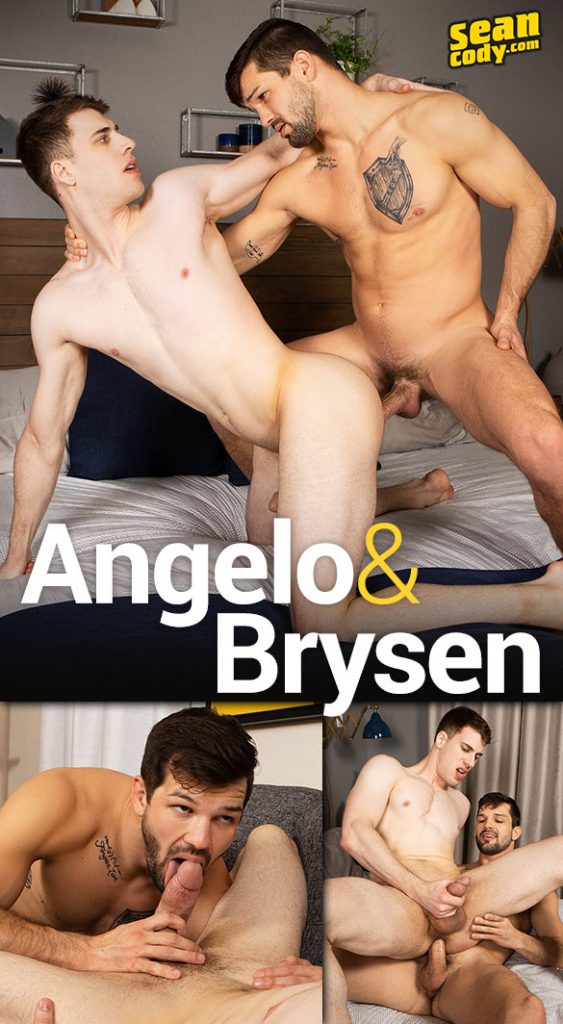 Production year: 2019
Country: USA
Studio: SeanCody
Genre: Anal Sex, Oral Sex, Bareback, Tattoos, Big Dicks, Cumshots, Kissing, Masturbation, Rimming
Duration: 00:40:59
Description: Angelo and Brysen soak up the sun as they get carried away rubbing each other and themselves while they wash the car. "Got real wet, your butt got wet didn't it?" Brysen asks Angelo. "Ya, you got me fucking soaked," Angelo responds.
"What do you find most attractive about me?" Brysen asks. "Your chest. That was the first thing I saw when you were walking out there without your shirt," responds Angelo. Brysen has Angelo's ass on his mind. "I'd have to say it's a tie between your personality and that perfect voluptuous ass." "Do you want to put your suds all over it?" Angelo asks. Brysen moans in response, "I would have said I like that thick cock of yours, but I didn't get a chance to try it unfortunately." "Well I'm gonna try yours," says Angelo. "That one's thick too," Brysen continues. "I'm scared to see what it's like hard. Good thing it's not going in my ass." "Well yours is going in mine," Angelo says smiling. Brysen bends Angelo over the couch and gives his ass a good spank. "You like it rough?" Brysen asks. "Ya I do," responds Angelo. "Good, because you're going to get it fucking rough," Brysen says.