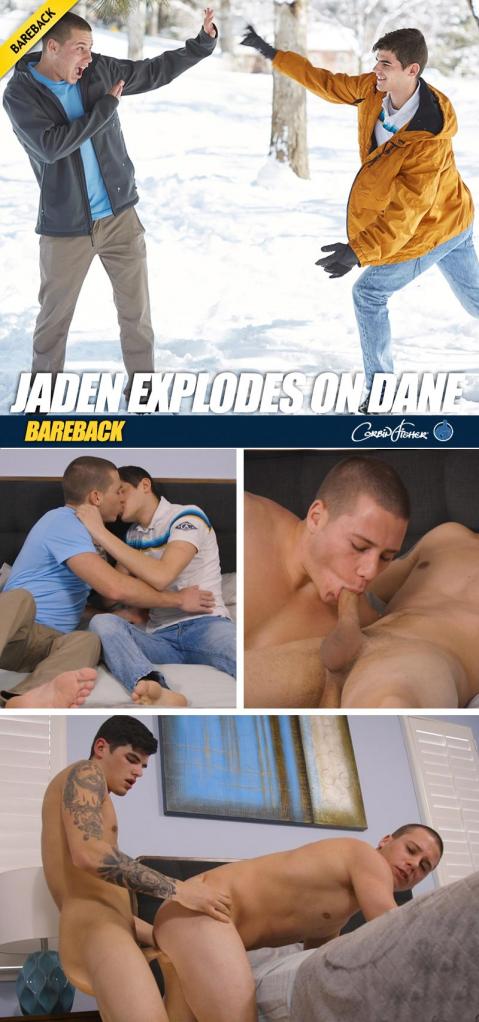 Production year: 2019
Country: USA
Studio: CorbinFisher
Genre: Bareback, Oral Sex, Big Cocks, Blowjob, Anal Sex, Cumshots, Tattoos, Kissing, Masturbation, Rimming
Duration: 00:19:06
Description: We've had our fair share of snowballs here at CF, but this might be the first time we've caught our guys in an actual snowball fight!
Growing up near the beach, Dane never really got the same experiences frolicking in the snow that midwestern stud Jaden did, so Jaden took him outside to show him the ropes. When they got back inside, it was Dane's turn to play tutor, breaking Jaden in for his CF action debut! Of all our veteran guys, Dane's definitely shown that he's the best at showing newbies how it's done – his hot bubble butt being a major part of that. Jaden's got a lean, toned body and a nice big cock, and Dane got to work exploring every inch of him with his tongue. After a little oral action, Jaden bends Dane over the bed and goes to town, proving that he's just as much a natural by himself as he is with a partner, working them both up to huge loads! After fucking each other's brains out, these two studs share a hot shower, and we have a feeling that you'll be seeing a lot more of Jaden after this!